Lynn Peters
Past Fall Resident
Chicago, Illinois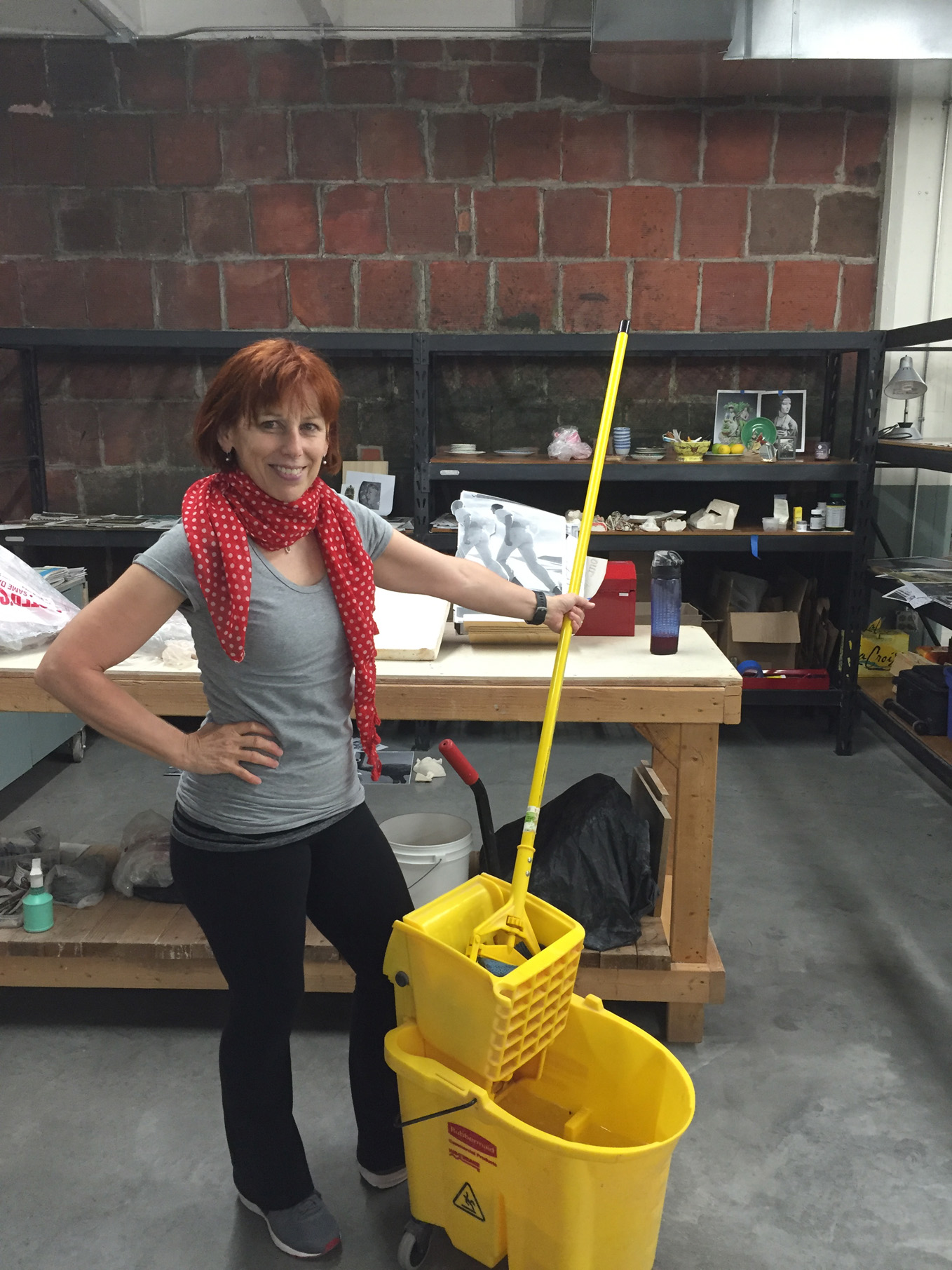 Lynn makes wall mounted narrative sculpture through a process of collaging character portraits and cliché 20th Century colloquialisms. The elements of her work are: carved and modeled clay, low fire ceramic glazing techniques, post-firing painting, gold leaf, printmaking and found objects including mid-century ceramic figurines. This assemblage method of making art divulges my nostalgia for a collective memory of a utopian past. The coined expressions that she carves are meant to be a hint to the viewer, a shared secret. For me, they are a reminder of the intersection of the past, present and future.
Lynn Peters is Professor of Art and Department Coordinator at Moraine Valley Community College in Chicago, IL. She is also on the Advisory Board of Watershed Center for the Ceramic Arts. Lynn Peters studied at Sheridan School of Design, NY State University at Alfred and Rutgers University; and has completed traditional apprenticeships, both in production pottery, and mold and model making.
To see more of Lynn's work visit her website at www.lynnpetersart.com
There are no products listed under this category.